Driving Lessons Ipswich
Intensive and Standard Driving lessons in Ipswich, Stowmarket,Framlingham,Woodbridge, Felixstowe Claydon, Hadleigh and Kesgrave.
Driving Schools Ipswich-Driving Lessons Ipswich-Driving Instructors Ipswich
Waging War on Mediocre Driving Tuition
81% 1st timed pass rate -
Who will you trust with your tuition?
Will you be next to benefit from our . . .
"Refreshingly Different
Driving Tuition"
Learn Faster and Save
Yourself Money
81% 1st Time Pass Rate
during 2013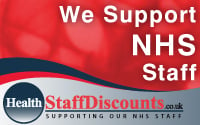 Call Today Ipswich 0333 1234 191
LetsLearn2Drive 'The Ipswich Driving School' regard quality teaching and professionalism to be the very core of our business.
We promote a positive and fun environment when teaching students to drive.
We are proud of our above average 1st time pass rate and believe our reasonable pricing and high success rate makes us the most cost competitive driving school in the area.